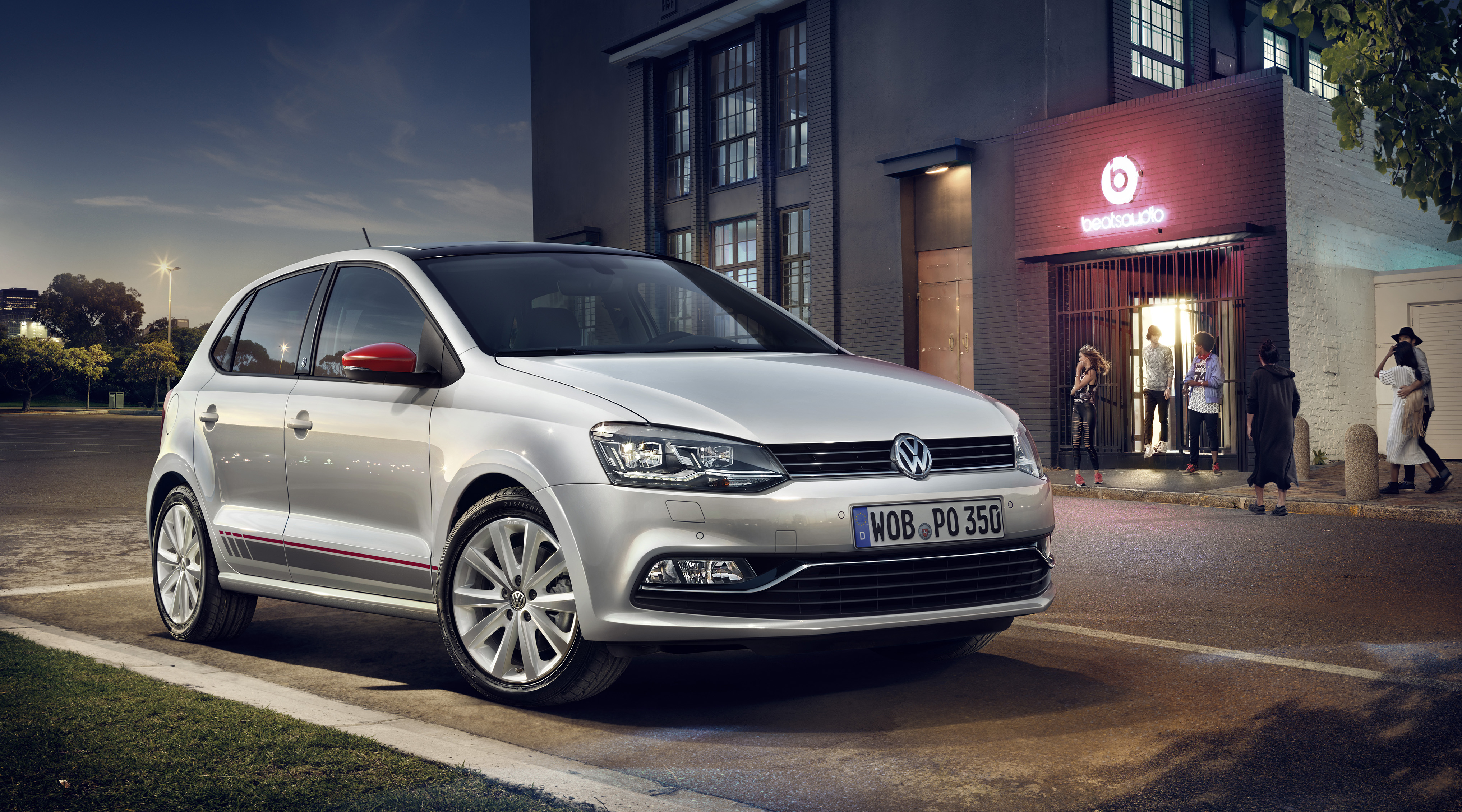 Volkswagen Polo
What is it? The VW Polo is a small hatchback about similar in size to the Ford Fiesta.
Why should it be sold here? It should be sold here as an alternate to the Ford Fiesta and Mini 5-door hardtop. The Fiesta ST doesn't have a proper rival other than the Mini and that one is pretty expensive in the Cooper-S trim, so Ford pretty much dominates it because of its horsepower to price ratio. Also, this would be a great way to have a volume seller for dealer lots and move the Golf upmarket slightly.
Engine choices: A turbocharged 1.4 from the Jetta detuned between 130hp – 145hp would be a great start for the more mainstream forms while the GTI should push at least 200hp from the same 1.4 turbo. Pricing should be similar to the Ford Fiesta's.
What is it? Just think of the Golf SV as a roomier more practical version of the Golf without being as large as a Golf wagon.
Why should it be sold here? The TDI Emissions scandal really did give a huge blow to Volkswagen's green image. Hybrids are the next option for them and a Ford C-Max rival would be a great start. Many people want minivan-like space but in a smaller package. This would be a great space for VW to enter using the old-Jetta Hybrid powertrain. Maybe update it to offer plug-in feature and improved fuel economy.
Engine choices: 1.4tsi with plug-in technology to improve fuel consumption and lower emissions. Pricing should be on point with the Ford C-Max.
Volkswagen Passat Alltrack
What is it? It's been on sale in Europe for a while now and it is a lifted version of the Passat wagon (just think German Subaru Outback). It would be a great option for anyone considering the Subaru Outback or even Volvo V60 CC. It's much more spacious than the Golf Alltrack and it is a crossover. Crossovers are red hot right now and this could give VW some extra showroom traffic and leap into Subaru territory with the outdoorsy types who may want a more premium vehicle without having to pay the premium price. If VW can keep this under $40k it would be a great option.
Engine choices: The 2-liter turbocharged four-cylinder from the GTI would be a great engine option and/or an optional six-cylinder from the Passat would be a nice addition. It may tiptoe a little into Audi Allroad territory but the price points would keep people from cross-shopping the two.
VW Beetle Dune (4-motion)
What is it? The Beetle Dune is a lifted version of the standard Beetle with off-road appearance package. It would be nice if VW offered 4-motion all-wheel-drive or a cheaper application to the Beetle Dune to rival the upcoming X2 and or even just provide a niche vehicle for those who love the way the Beetle looks and add light off-roading capabilities. Rememeber VW crossovers are red hot these days and you do want as much showroom traffic as you can get. This one may not happen however because 4-motion application would make the Beetle Dune even more expensive and will fail to catch on when Audi is pretty much almost the next step up.
Engine options: Since we're still dreaming of an AWD Beetle Dune, the 2-liter turbo four found in the standard Beetle would be good or even an upgraded form from the GTI would be great. Heck since we are on the subject of the Beetle, a R version of the Beetle would even be great. Add some spice to the Beetle line-up and become a real poor man's Porsche.
VW Gol Sedan or Polo sedan
What is it? Chevy Sonic, Toyota iA sedan look at your possible new rival that could make them both run for their money. We'd love to see the Gol sedan here even if it has just one engine and is priced below $18K. The same engine from the base Jetta would be perfect for the sedan; also the Gol could add some showroom traffic seeing that Americans love their sedans. Best part is the Gol is built in Mexico so this would make it far cheaper than the Polo, if costs are a concern for VW (TDI Emissions Scandal).
What is it? Look at it as a two-door GTI that everyone has been begging for here. We don't have a two-door Golf or GTI anymore, why not just bring the Scirocco here offer both 1.8t and 2.0t engines and spice up the line-up? I don't see how this would catch on here in the U.S. It would go perfect toe to toe with the Toyota GT86 even though it would be front-wheel drive instead of rear-wheel drive, also the upcoming Civic Si coupe would have some stiff competition as well.
Engine: 1.8t 170hp, 2.0t 210hp/220hp would be great and even a R version with 300hp from the S3.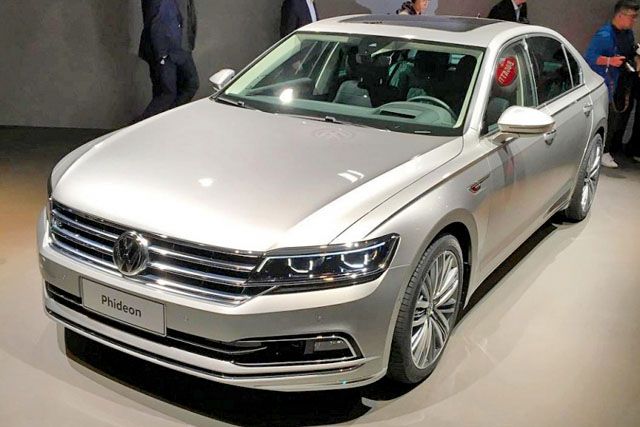 What is it: Just think of this as the ultimate Passat, it could even be a long-wheelbase version of the Passat? We just want it sold here case closed. It would be a great alternate for the Toyota Avalon and even Nissan Maxima. VW should price it at least $35k - $40k to make it more appealing in that segment and offer a hybrid option also to entice those away from Toyota and improve VW's shattered image. Plus with the most legroom in its class it would be even more appealing than most BMWs and even Audis out there.
Engine: 3.6-liter VR6 280hp with standard all-wheel-drive. It should provide a valid reason to consider one other than style.
It's kind of sad that VW gave up on the Phaeton which was such a great vehicle, just a tad overpriced. This could redeem the Phaeton and provide a more affordable alternate to the more classy and expensive. VW really should consider this one.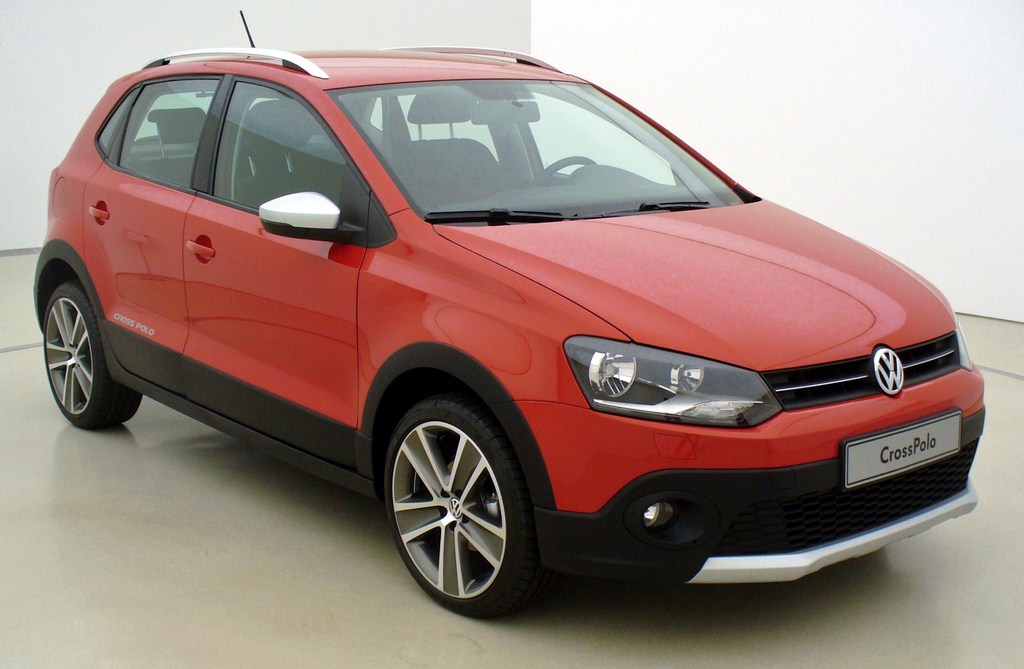 What is it? A crossover version of the Polo hatch (that we wish were here). This version doesn't come with all-wheel-drive but it would be a nice feature to add. The Cross-Polo could bring in much wanted buyers who are considering small crossovers such as the Mazda CX-3 and Honda HR-V. Most in this segment don't care too much for all-wheel-drive but desire the raised driving position and low running costs. This would fare well as a soft-roader for those who want the looks but don't care about the off-road prowl.
Engine: I know we keep using the 1.4 turbo engine from the Jetta but this would be a good engine for a base form of many new products here in the U.S. Mate it to VW's amazing DSG gearbox and the Cross-Polo could be a winning formula. Price it well and it will be a hit.
What is it? Look at it as a Ford Transit Connect rival and you'll get the picture. Ford pretty much owns this segment and again why not offer something to rival that and compete in that field? VW doesn't need to put any fancy engines in so the 1.4turbo and 1.8turbo engines would be enough. Optional all-wheel-drive could entice the deal even more. We don't know much about the cargo van or even just a seven seat wagon option; it would be perfect for our ever increasing desire to downsize. Mercedes jumped into this with the Sprinter so maybe VW should consider an offering as well. I mean come on Europe has several options in the commercial van segment.