Crossovers are red hot and every automaker has at least one or more of them in their line-up. You can choose from a compact, mid-sized and large crossovers. There are seven-seat options and even a convertible option from Land Rover. We wish that we could go back to the days when wagons were popular. Crossovers maybe cool but it is not as cool as the mighty wagon and we've decided to compose a list of wagons that we wish were sold here in the U.S. (Part one)
Ford Fusion Estate (or Ford Mondeo Estate)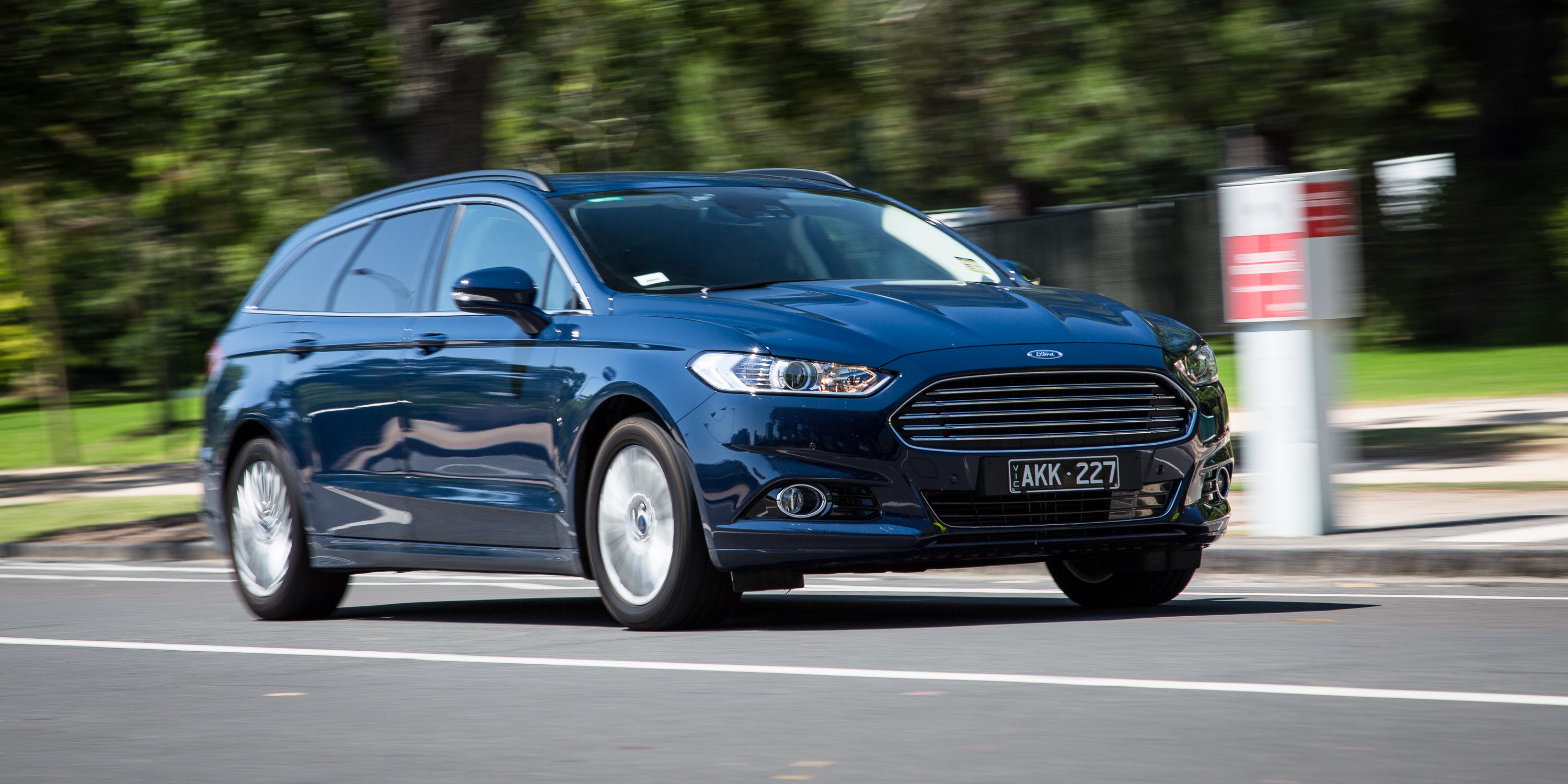 What is it? A wagon version of the Fusion sedan.
Europe gets a wagon version of the Fusion sedan that wears its portions well. We love the way it looks on the outside and the fact that it has an enormous boot to match. The Fusion Estate would be a option for those who don't want a crossover. Ford could offer this with the 1.5 and 2-liter ecoboost engines here and offer all-wheel-drive standard to appeal to buyers looking at Subaru and even Volkswagen. Ford has a great wagon on its hands in Europe and well with the lack of wagons sold here (mostly due to slow sales) Ford could spark interest back into the wagon segment. We'd even be happy with a Subaru Outback fighter if that's the only way we could get a Fusion Estate on our shores.
Audi A4 Avant, Audi A6 Avant, Audi A6 All-road
What is it? The wagon version of the Audi A4 and A6 sedan.
Audi calls their wagons avant and well they are some of the most stylish wagons on-sale. We would love to see the Audi A4 Avant sold here to compete with the BMW 3-series touring. It may not sell in large numbers that Audi would like but it would provide some stiff competition against the Volvo V60 and of course the BMW 3-series Touring. The 2-liter turbo engine used the A4 would be perfect in the A4 Avant. Audi could also consider the A6 Avant here as a special order wagon, seeing that you can buy a Volvo V90 Wagon here on special order. The A6 All-road would be the perfect Volvo V90 CC (Cross-country) fighter as the Audi A6 All-road is stylish and quite elegant on the inside. These raised wagons are getting popular so Audi could offer something a bit bigger and roomier than the A4 based All-road currently on sale now.
What is it? Well we all know what it is. BMW once sold this here but discontinued it.
BMW should give the 5-series touring another shot here in the U.S. Especially with Volvo offering the V90 here as special order. We would love to see the 5-series Touring here with the new turbocharged six-cylinder engine that it used to offer when it was sold here. Jaguar is bringing the XF Sportbrake here so why not offer the 5-series Touring with M-sport package standard and that excellent turbocharged six-cylinder engine? It may not sell in high numbers like the X-range does but it will certainly provide a great number of options for those who don't want to settle with a crossover.
Subaru Levorg
What is it? A wagon version of the Subaru Impreza
Subaru sells more of the Impreza hatchback than sedans. The Levorg could be the Volkswagen Golf Sportwagen fighter Subaru needs to really steal away sales from Volkswagen. Subaru has better reliability and build quality. Subaru is known for being utlitarian vehicles, so why not offer this handsome wagon here in the U.S.? It would certainly grab more people who want a proper wagon with standard all-wheel-drive. It would be nice if Subaru used the Legacy standard 2.5 engine and the WRX turbo engine as an option for the sportier trim.
Toyota Auris Touirng
What is it? A wagon version of the Toyota IM
This could be the redesigned Prius V or maybe just a wagon on hand for those who don't want a crossover. It would be a welcome surprise if Toyota brought this wagon over even if it were just a hybrid option or maybe a nifty Volkswagen Golf Sportwagen fighter. Toyota has legendary build quality and would be on the shortlist for those who want a reliable vehicle and not have to pay the premium from its German Rivals to get a proper wagon. We know that it wouldn't be the most exciting option out there but it wouldn't hurt to have at least one wagon that could be used as a work horse.
Mazda 6 wagon
What is it? The wagon version of the Mazda 6 sedan.
We once had the Mazda 6 wagon here and it was one of the best wagons you could buy. It offered both four-cylinder and six-cylinder engines with a roomy boot to match. The new Mazda 6 is roomier and much more stylish than the outgoing wagon. We wish that Mazda sold this wagon here because it would provide another reason to not have to buy a crossover. If Mazda sold there here and priced it at the same price as the Volkswagen Golf Sportwagen, Mazda would have a real winner on its hands. We would even be happy if Mazda sold a lifted version of the Mazda 6 wagon here. We just want the wagon!
Mercedes C-class Estate
What is it? A wagon version of the C-class sedan.
The E-class Estate soldiers on by itself here in the U.S. But it would be great if Mercedes spiced things up and offered a proper rival against the BMW 3-series touring and Volvo V60. The 2-liter turbocharged four-cylinder sold in the C-class would be great here in the C-class touring with standard 4-matic all-wheel-drive. We love how elegant the C-class Estate looks compared to the sedan and well if Mercedes ever does bring back the CDI diesel engine, this would be a great start. The only other diesel wagon you can option for is a 3-series Touring an well those aren't exactly easy to find.
Kia Optima Wagon
What is it? A wagon version of the Kia Optima.
This is one stylish wagon that we would love to see here in the U.S. It would be awesome if Kia made a Subaru Outback fighter version of this with the 1.6 turbo and 2-liter turbo offered and all-wheel-drive optional. We would even be happy with the wagon itself here period with a $30k price tag and all the bells and whistles of the EX standard. It's a niche market here in the U.S. for wagons but we want to see them make a comeback if sedans are slowly disappearing.