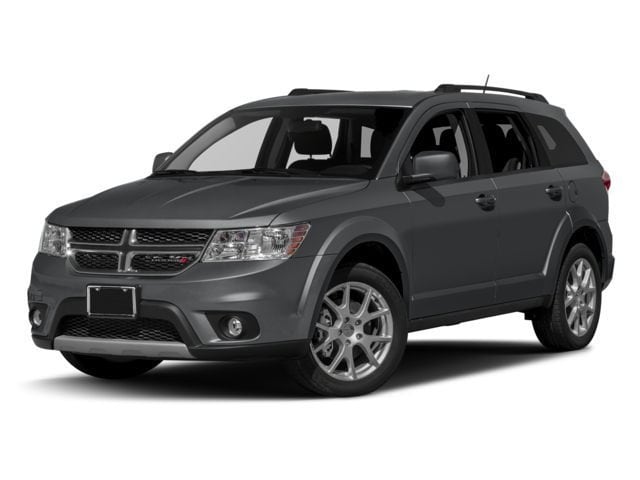 The one star rating is all you need to know. Look elsewhere!
The Dodge Journey comes with a choice of two engine choices. The standard 2.4 is best avoided as it comes with an ancient four-speed automatic. The engine itself isn't bad; we just wish that the transmission was more refined. The optional 3.6 is the way to go and is our pick of the range. You get all-wheel-drive standard and a much more refined engine. We've said this before and we'll say it again, the slight spike in running costs are well justified here because this engine is the best of the two offered.
Don't buy the Journey thinking that you're going to get a rewarding crossover to drive because you will be bitterly disappointed. We weren't expecting much in terms of steering feedback and handling, both which are numb at best. What it does do is provide a smooth ride and while the steering is okay for what it is, you'll probably want to look at a Ford Explorer for better refinement. The 2.4 is noisy at all speeds while the 3.6 is much more refined and is way more flexible which matters the most in our books. After all this is a seven-seat crossover and you'll most likely use this for ferrying the family around. Why not get the engine that can handle a fully laden vehicle?
The U-Connect system is actually a lot easier to use than we thought it would. However, just like many touch-screen infotainment systems. The vast number of menus can get a little distracting while on the move. The front seats offer decent support while those in the second row won't have anything to complain about. Passengers in the third row may feel a little shortchanged on space because there really isn't much of it, kids won't complain though. The boot space is tiny with the third row in place, fold it down and space opens up considerably. The second row folded down provides space similar to that of a cargo van. Some of its keen rivals have way more space than that but for the size of the Journey compared to others we'll let it slide.
Our tester car was the SXT which came equipped with the 3.6 six-cylinder and all-wheel-drive. Key standard features include Bluetooth connectivity for your mobile device, keyless ignition switch and dual-zone climate control. A premium group package was also added which came with electrically operated driver's seat, 19-inch alloy wheels, leather-wrapped steering wheel and a security alarm system. This vehicle came with a steep discount and the dealer was willing to knock off more if we took the vehicle the same day. It was a tempting proposition to say the least, but we don't need a seven-seat crossover as a vehicle. If we had a need for one; we would've strongly considered the offer handed to us. However, the quality issues associated with FCA vehicles would've still lingered at the back of our minds.
The Dodge Journey is in desperate need of a redesign. Otherwise you can buy it at dirt cheap prices, but sometimes it's better to pay the premium for a much better vehicle. The Journey may have ticked all the right buttons when it was first launched, it certainly doesn't hold that fight like it once did and is best avoided.
Likes: The cheapest seven-seat crossover available, the 3.6 is the best engine to go for and it's dirt cheap.
Dislikes: The 2.4 should be the better engine but it's not. It feels far behind competition and the fact that Dodge has yet to give it any significant updates. FCA quality is concerning and residual values are appallingly low.