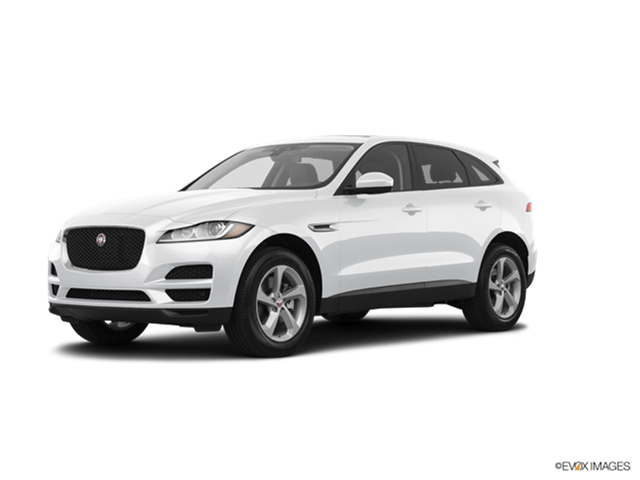 Jaguar has finally taken a page from Porsche with a crossover, a mighty fine crossover at that. But it doesn't come without its flaws and those flaws definitely can't go unnoticed.
There are four engines to choose from. We only managed to test one of them, but we are going to go through all four engine options first. Standard 25t AWD uses a new 2-liter turbocharged four-cylinder pumping out 247hp. 20d AWD gets our favorite 2-liter turbo-diesel pumping out 180hp. 35t AWD (our tester car) comes equipped with a 3-liter supercharged six-cylinder producing 340hp while top of the range S AWD uses the same 3-liter supercharged six-cylinder pumping out 380hp. The only vehicle we've managed test drive the diesel in is the XF and that had mixed opinions. We loved the 35t AWD in the XE and well those opinions hadn't changed much when applied to the F-pace.
The engine provides strong pull from a standstill and is actually quite easy to drive around town. We love the raised driving position and despite having a higher center of gravity compared to the XE sedan, the F-pace handles just as well. Our tester car came equipped with an air-suspension which allowed us to slip it into comfort mode. This made the driving experience impeccable. Dare we say it's better than an Mercedes S-class? Steering feedback is where it should be and the ride comfort can range anywhere from firm to extremely comfortable. Road and wind noise won't be much of an issue as the F-pace irons out both well.
The infotainment system has been a huge headache for us. It's not that the interface is hard to use, it's the quality of it. Several times it would freeze up and sometimes wouldn't respond at all. The gear selector didn't rise up from the console until moments after the vehicle has been activated and the auto high beams are overly sensitive. They often confused lightly shaded areas as a need to have headlights on at the highest setting. We were greeted by a few angry drivers who of course were blinded by our headlights. The engine check light activated as well and the rear parking sensors completely failed on us. Prior to returning the F-pace the car completely stalled on us while we were on a busy street. The Jaguar Dealer sent a tow-truck quickly and told us that someone used the wrong grade fuel this is why the engine shut off. We didn't stop for fuel during our test of the car so we're guessing it was the fault of the dealer.
Our tester car came kitted with power-folding mirrors, full-LED headlights; navigation system and dual-zone climate control. The optional extra bits included steering wheel memory, Meridian premium sound system and a full air suspension. You'll have to pay extra for the kit that you'll most likely want with the F-pace which pushes the price up considerably. The F-pace we had was mildly kitted and seemed priced within reason. We would most likely choose the diesel engine as it has low running costs and seems quite flexible thanks to the high torque at low revs. Sadly we didn't get the chance to test that one.
The F-pace really does feel different from the Land Rover Disco Sport. It certainly is more entertaining to drive than the BMW X3, sadly we had so many electric issues with our tester car and of course the engine completely stalled on us when we were taking it back to the dealership. It seems as if Jaguar is taking steps in the right direction but the quality we feel needs to improve. Otherwise this is one of the best luxury crossovers you can buy. It's stylish and easy to live with. It is a great crossover that's hard to hate.
Likes: It's fun to drive and very practical. Jaguar did a fantastic job with the styling and on-road dynamics are superb.
Dislikes: It suffered from electrical issues.
Our pick: Sadly since we only could test one of the four engines. We'd say stick with the cheaper turbo four-cylinder (25t) for those who want the F-pace at a decent price. Our tester car came in at over $60k but the amount of standard kit matched the asking price. We just wish that it didn't stall on our test drive of it. The turbo-diesel option (20d) is the way to go if you plan to do tons of highway driving and want to have the most appealing running costs.

Update: We finally got our hands on an F-pace Diesel. We still stand by our statement of choosing the diesel of the petrol engine options. It seems to be the better deal overall. We know that most people will say if you can afford a Jag why on earth would you ever need a fuel saving diesel engine? Well, the diesel engine fits the character of the F-pace as a highway commuter car. It doesn't feel overly powerful and yet it still remains posh and refined. We loved how smooth the engine revved and it didn't feel like it was out of puff around town or on the highway. The only time it feels sluggish is when you run out of steam but that rarely happened with us. We are still trying to figure out when we are going to be able to test drive the new 2-liter turbo engine that Jag/Land Rover developed.