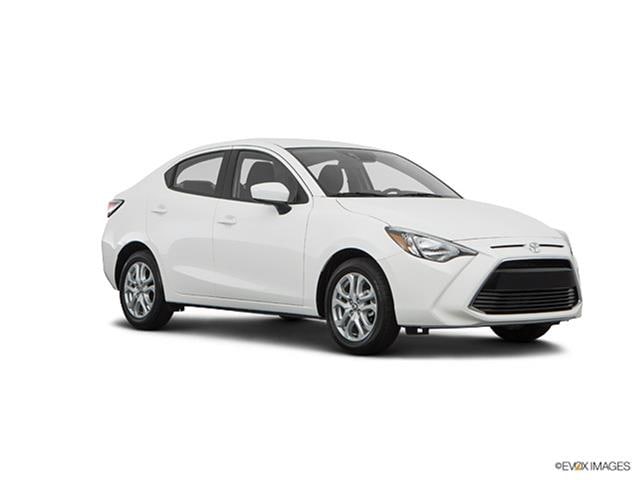 People often forget that you don't have to choose from the second hand market if you are looking for a cheap car. Some of the choices maybe penalty boxes but the Toyota IA certainly isn't one of them. Here's why:
The sole 1.5 four-cylinder engine offered in the IA sedan certainly won't win you any races but it certainly will save you money in running costs. It literally costs peanuts to run and while it does feel lively around town, you may struggle a bit to catch up to faster paced traffic. You'll have to plan our overtaking carefully as when the 1.5 engine loses steam you'll be forced to downshift in order to keep the momentum going. However, it is so much fun to thrash that tiny little engine. You don't really get much out of it but it certainly is fun trying to. The six-speed manual gearbox has such short gearing which is aimed towards fuel economy but makes it quite tricky to drive around town. The auto gearbox will be the more mainstream option and is also a good choice if you can't drive a manual gearbox but we wouldn't bother with the auto gearbox as it saps what little horsepower and torque the engine produces even more so.
You'll enjoy driving the IA around town where it feels at home. The steering feedback is light and has the feedback needed to help you feel confident when squeezing around tight urban streets, but when you venture outside the city limits the steering just completely checks out. The suspension does a good job of soaking up bumps and also helping make long journeys on the highway less tiresome but this is by no means a vehicle you'd want to be in for a long journey as the engine noise and road noise makes the journey tiresome.
The dashboard layout is simple and easy to navigate. The rotary dial in the center console controls the infotainment screen that sits in the middle of the dash board. We love how easy it is to use and while the graphics aren't as crisp as we'd like it, but it's hard to knock it. The fact that the IA even has such technology as standard with a starting price of $15k astounds us because there are much more expensive vehicles (example) the Ford Explorer has a tiny screen compared to the IA. We know they aren't in the same category but you'd expect a $40k Ford to have a larger infotainment screen than a $15k sedan.
The lack of an arm rest in the center console became annoying after a while. There's no place to rest your arm in either manual or automatic gearbox versions. The front seats are comfortable but lack the support for long trims and the rear seat is pretty good in space. The boot is okay in space, it's nowhere near as spacious as the hatchback Yaris but for most people who have to have a sedan this will be as good as they can get. Visibility is good too thanks to a standard rear parking camera, but you don't really need it because the IA isn't a large car to begin with so it's actually quite easy to park without the parking aids, although it does come in handy when you're parking in tight parking spaces around the Lakeview area.
Our tester car came kitted very well and we felt it was good enough for the price. Rear-view parking camera, Bluetooth connectivity for your mobile phone and keyless entry all are fitted as standard. Keyless entry with push button start, cloth sports seats and driver select sport mode is fitted as standard kit. (This is one feature we forgot to test while we had the IA and if we get the chance again to drive another one, we will be sure to slip it into sport mode to see if it does anything to make the IA feel sporty.)
The Toyota IA was once a Scion IA before the Scion Brand was discontinued. The IA is actually a Mazda 2 (which is sold everywhere else except here). Dynamically the IA is a fun to drive little car, the engine is may lose steam on faster paced roads but this isn't a pocket rocket. It's a commuter car that's comfortable to drive and easy to live with. The running costs are low and the standard kit is high. You won't have to pay an arm and a leg to buy one and you won't really feel like you're shortchanged on space when you want to have a few friends along with you. It's a cheeky little car that gets you to where you need to go without any fuss, and for many people this is enough. Plus you'll have a piece of mind knowing your car has legendary build quality known by Toyota.
Likes: It costs peanuts to buy and run. The standard kit list is pretty generous considering the low asking price. There's ample room for five adults and the boot space is decent.
Dislikes: The IA feels out of its depth when you venture outside of city limits.
Our pick: Since there is only one trim and two gearboxes to choose from. We'd say stick with the manual gearbox as it makes the most of the tiny engine and running costs are much lower with it. You'll enjoy it more than the auto gearbox and well the overall package of the IA is light years better than the Mirage G4 and Versa Sedan. Why can't all cheap cars be like this?