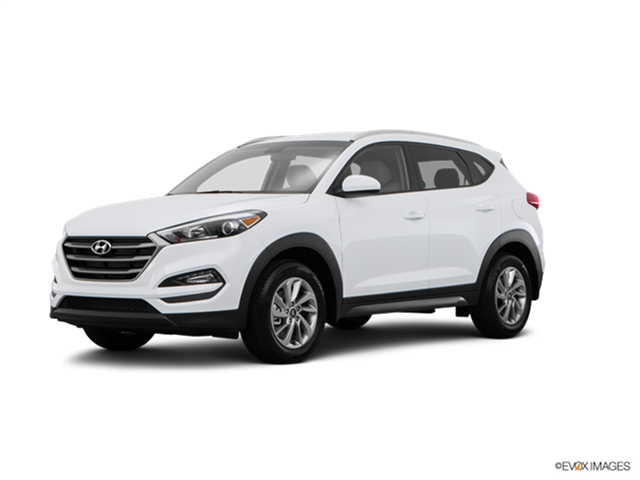 Hyundai has come a long way from being cars you'd buy because of heavy discounts to cars that are actually desirable. The Tucson has always been a bit of an oddball but with the newest generation, it may prove to be Toyota's worse nightmare yet.
The standard 2-liter four-cylinder offers decent flexibility with or without all-wheel-drive. Pick of the range however would go to the 1.6 turbo which comes mated to a seven-speed automatic. You can option for all-wheel-drive if desired but we wouldn't bother with it unless you really have to have the extra traction on slippery surfaces. Our tester (Tucson Sport) came with all-wheel-drive and handled quite well when the roads got slightly messy from an icy shower.
The Tucson feels much more upscale to drive than the previous generation. Handling is secure but nothing to brag about, while steering feedback is decent too. We'd strongly suggest looking elsewhere if you are looking for a more engaging driving experience because the Tucson even when equipped with the turbo engine is far from sporty. We do however applaud Hyundai for improving quality and refinement. Wind and road noise are well suppressed and only the sounds of the engine creeps in when you push the engine hard, even then it is far from intrusive or annoying.
The front seats offer decent comfort and plenty of adjustability. The steering also offers plenty of adjustments too. The infotainment system is easy to navigate through and the touch screen menu is easy to use and not as fussy as the one's we've tested in Fords and Toyotas. Rear seat offers plenty of comfort for three and the boot space is decent with the second row seat in place and folded down.
No matter which Tucson you choose, all of them come well equipped and will satisfy most buyers. SE trim comes with 17-inch alloy wheels, rear-view camera, stain and order resistant cloth seats and 3.5-inch monochrome LCD instrument cluster display. Eco trim comes with power driver's seat, fog lights, roof rails and drive select mode for the auto gearbox. Pick of the range Sport trim comes with 19-inch alloys, hands-free boot opening/closing; proximity key with keyless start and heated front seats. Top of the range Limited comes with dual-zone climate control, leather seating surfaces, LED headlights and auto-dimming rearview mirror.
SE and Eco trims come standard with a driver's blind spot mirror while Sport and Limited trims get blind spot detection system and lane change assist. We'd love to see automatic emergency-braking with pedestrian detection standard on the Limited trim. Tire pressure monitoring system with individual tire pressure indicator is standard as well as electronic stability control, anti-lock brakes and brake assist. Roof-mounted side curtain airbags come standard with rollover sensors in case of a side collision or rollover accident.
The Ford Escape is slightly more engaging to drive and the Nissan Rogue offers a third row seat. However, the Hyundai Tucson isn't all that bad. It offers decent kit standard and has low running costs from both engines offered. You'll probably want to step up to the Sport to get all the goodies and all-wheel-drive really isn't needed unless you absolutely have to have the extra traction. Overall the Tucson is the best compact crossover you can buy if you desire high content at a decent price but we wish that steering feedback was improved then the Tucson would be even better.
Likes: Loads of features for very little money. Turbo engine offers better flexibility and doesn't cost much more. All-wheel-drive adds extra traction when desired. Interior much improved with easy to use infotainment system.
Dislikes: Resale value is questionable. Steering feedback is more on the so-so side. We wish the driving experience matched the looks.
Devon's choice: The Sport trim offers all the goodies most will want without having to step all the way up to the Limited trim. Eco trim offers the turbo engine as well but is more geared towards saving fuel and is also worth considering if you have to have a crossover but don't want a hybrid.