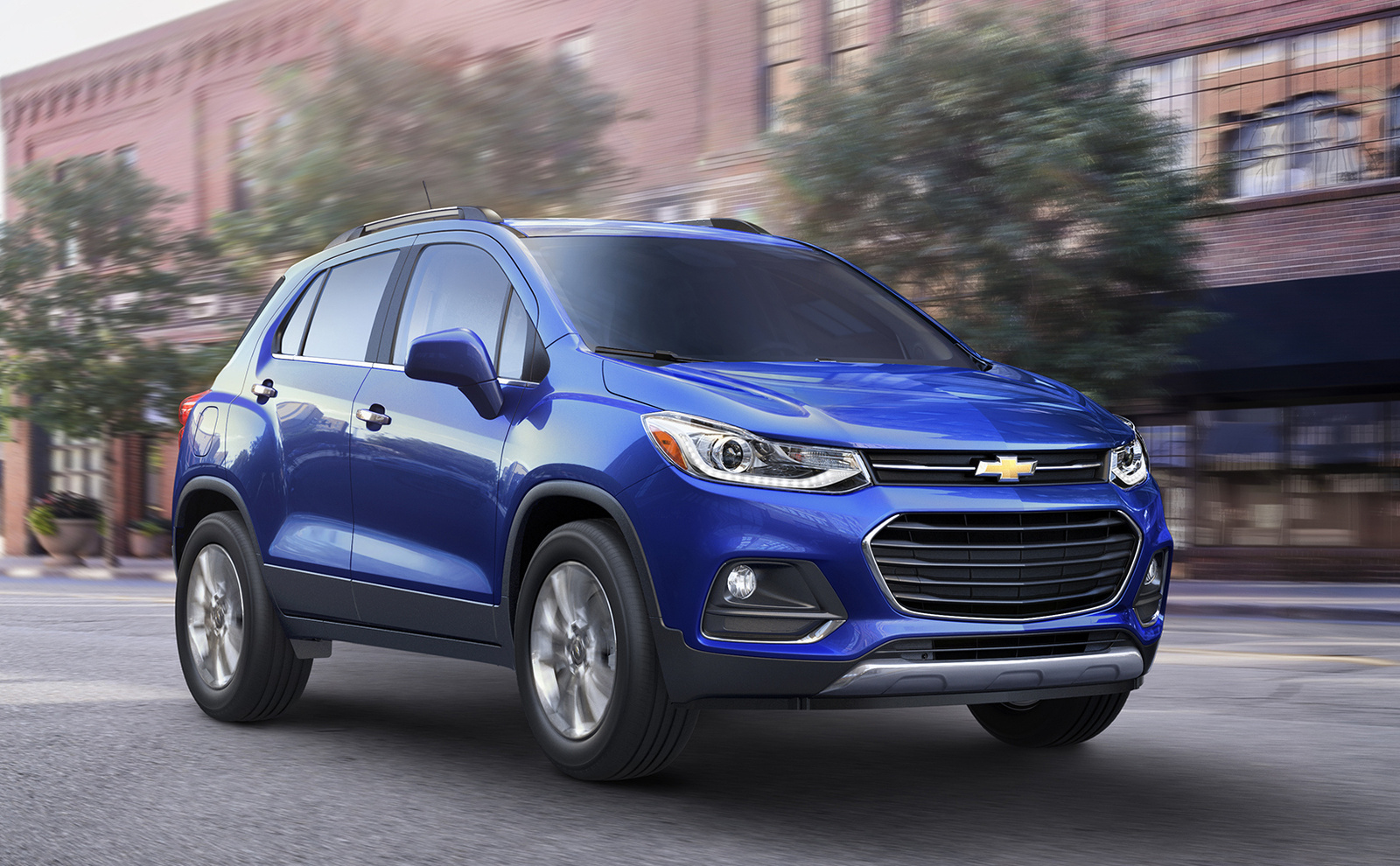 The Chevy Trax has a lot to prove with heavy hitters like the Honda CR-V and Subaru XV.
The sole engine option is a 1.5-liter turbocharged four-cylinder pumping out 138hp. You'd think that with the turbo that there is a bit more flexibility thanks to the high torque at low revs, but it still feels sluggish. Our guess is that our tester car came equipped with all-wheel-drive and that may have hampered acceleration slightly, we haven't had the opportunity to test drive a front-wheel-drive version. The engine isn't all bad though, running costs are low which does help make it appealing; while driving around town at normal speeds really does show how smooth and relaxed the engine can be when not rushed in the way we drove down the expressway. There's something about a turbo engine car that we have to flat out flog it at least once to see what it can really do. It's not a bad engine but just a little short on puff where some will find it a deal breaker and others won't care at all.
Driving the Trax around town is actually fairly easy. Steering is light and offers decent feedback where it matters most when just darting through traffic or squeezing in and out of tight parking spaces. We just wish that the steering offered more feedback when on faster paced roads because it does feel a little disconnected at times. The ride comfort in our tester car was a little more on the firm side which is partially due to the 18-inch alloys that it came equipped with and well that didn't translate well in road noise either because it did feel a little bit noisier than we'd like. Driving on the highway is also comfortable at relaxed speeds, we do feel that the tall and narrow body gets blown about a bit more than some of its rivals but it's not a deal breaker in our books.
The infotainment screen is fairly easy to navigate, even though we do find that many of the menus can be distracting while on the go. The front seats offer plenty of adjustment and support while those in the rear may feel a little short changed on the space, it's not bad but it's not particularly roomy as well. The boot space is a little disappointing; some rivals of similar size have way more space to spare. Visibility is good all round.
Standard LS trim comes with rearview parking camera, remote keyless entry, auto headlights and Bluetooth audio streaming for your mobile device. LT trim adds 16-inch alloy wheels, LED tail lamps, integrated roof rails and remote start. Top of the range Premier trim (our tester car) came equipped with leatherette seating, 18-inch alloy wheels, Bose premium audio system and keyless entry and push button start.
The Chevy Trax is an okay option among the crowded compact crossover options. It's not as versatile as the Honda HR-V and it certainly isn't as fun to drive as a Nissan Juke. We do wish that Chevy used the turbo engine from the Cruze and we also wish that Chevy could've put alloy wheels on the standard LS trim because steel capped wheels on a car $20k or higher is just unacceptable in our books.
Likes: Low running costs. Exterior and interior looks have been improved. It's quite easy to navigate around town and headroom is actually quite good.
Dislikes: The turbo engine is not as flexible as we'd like. The interior feels narrow and the boot space is disappointingly small.
Our pick: We'd go right for LT trim which adds alloy wheels, remote start and LED tail lamps. It may not have the fancy gadgets of the Premier trim but it's cheaper and makes the most sense.